Are You.....
Someone who likes to see a job well-done?
An energetic person who likes to keep moving?
Someone who enjoys working in a team?
Reliable in your attendance and work attitude?


Busy Lizzie™ offers the kind of job that many people prefer to the day to day routines in a store or office.... each day our crews travel the roads and lakes around the Muskoka area cleaning a wide variety of cottages, homes and businesses. With over 30 years "Scrubbing in Muskoka" we have a system for cleaning that keeps everyone organized and working as part of a team (usually 2-3 people), but every stop on the schedule is different from the last.

Each crew is provided with a company vehicle, complete set of cleaning supplies and equipment. The crew members are trained on the how they are best used and all work is overseen by a crew leader who is there to keep everyone moving safely and efficiently. The work we do is quite physical.... sort of a Busy Lizzie™ workout! Good flexibility and health are important. Another consideration is allergies as many of our customers have pets. All members of the crew are trained about the safe and careful way to work, as well members of our crews take a First Aid course to help ensure the safety of all. We are insured under Workers Compensation should an accident occur and we are also insured in case something is broken in a customer's home. Over the years we have had very few claims and strive to keep it that way through good training and safety practices.

Wages at Busy Lizzie™ are above minimum: We pay an hourly rate from the beginning of your first clean to the end of your last, as well as additional travel to/ from our offices to your first/last job.

Flexible days of work are another feature of the job. If you are looking for full time… ok, but if you would prefer to work a couple of days a week, that can be arranged as well. Some weekend work is required and is assigned on a rotating basis.

A cleaning job is not for everyone, but if you have an eye for detail, a good energy level and like variety and teamwork then you may find this type of work very satisfying. It's a great feeling to finish a job and look around with satisfaction to see that the place looks really good!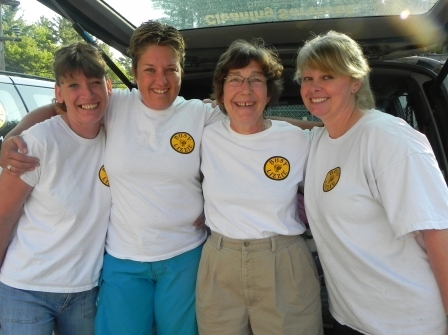 Any Questions? Please contact our Head Office at (705) 765-6183 or busyliz@muskoka.com